Active Capital Company and management invest in Technobis Group
Leading high-tech sensing specialist partners with hands-on investor to scale-up and commercialize unique proprietary technology
Alkmaar, 9 September 2019 – Technobis Group is an industrial holding based in Alkmaar, the Netherlands and is active in the development and production of high-tech measurement equipment and components. Active Capital Company (ACC) invests in Technobis to scale-up the group and enable the accelerated roll-out of its integrated photonics solutions.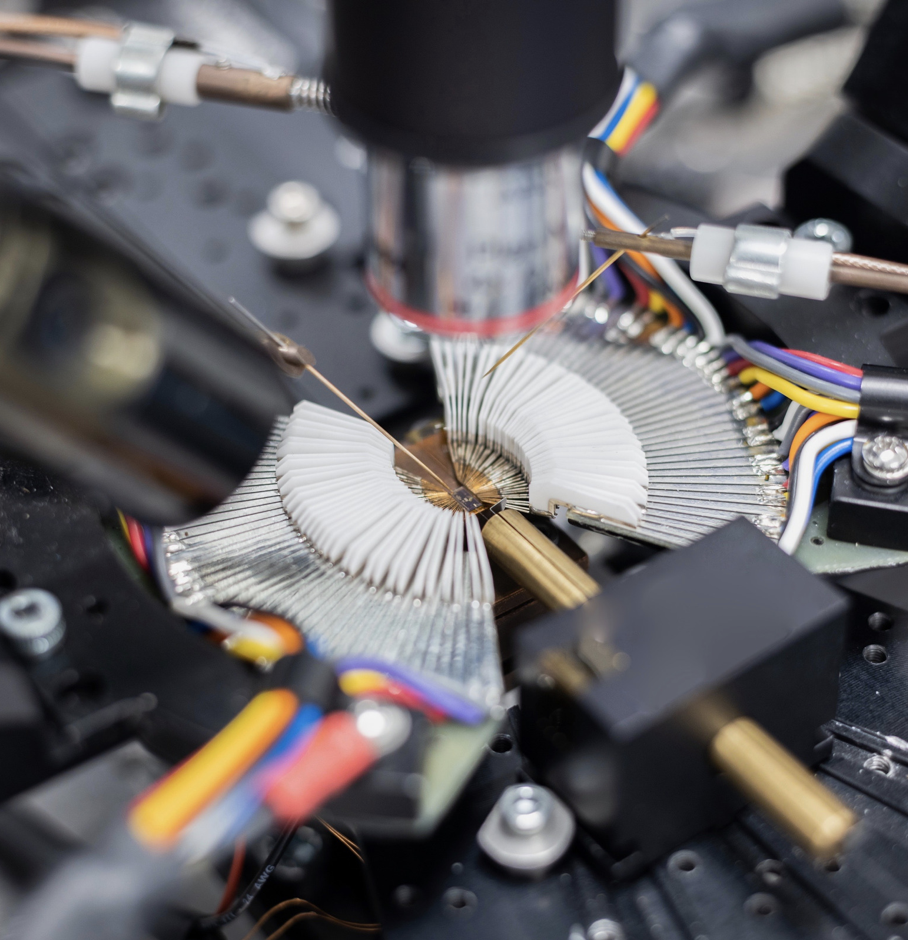 Technobis is the world-leader in integrated photonic sensing equipment, leveraging proprietary technology to provide sensing solutions to a range of industries such as Aerospace, Medical, Mobility and Energy markets worldwide.
Integrated photonic sensing is a fast developing technology, substituting conventional sensing technologies with factor 10,000x in frequency & resolution (accuracy) and at least ten time less weight, with very low power usage. The European Union has classified the Photonics sector as one of the key-enabling technologies and the Dutch government has included this in the HighTech Systems & Materials top-sector. Technobis is supported by PhotonDelta, the Dutch government public-private partnership, to accelerate the integrated photonics solutions ecosystem, in which Technobis plays an important role.
Together with Pim Kat (founder and former CEO of Technobis) and management, Active Capital Company is proud to announce that Parties have come to an agreement whereby Active Capital Company acquires a majority stake in Technobis Group, while management further (re)-invests in the company. This is the first investment with ACC's new fund.


About Technobis IPS
Technobis Integrated Photonic Sensing (IPS) is specialized in the research, development, engineering and production of Integrated Photonic Sensing modules and systems. The company develops and supplies fibre optic sensing systems and applications based on its proprietary integrated photonics technology. In addition IPS is a solution provider for PIC (Photonic Integrated Circuits) evaluation & packaging by supplying dedicated and mid-range volume packaging services.


About Active Capital Company
Active Capital Company is an independent hands-on private equity fund focused on small- and medium sized enterprises in the Netherlands and Germany. ACC invests in production companies, equipment manufacturers and technical wholesalers/distributors with revenues between € 10m and € 100m. Through a highly entrepreneurial and active approach, ACC maximizes the long-term value of its investments by supporting management in the hands-on execution of value enhancing projects. ACC currently invests from its new fund IV which will see its final close at the hardcap of € 85m, raised from both institutional investors and entrepreneurs. For further information about Active Capital Company please visit www.activecapitalcompany.com