PhotonFirst has a broad range of FBG interrogation systems and is more than happy to consult which one is best suited for you. Please find below the main systems that are currently available.
GTR
FBG Interrogator
The GTR features new and innovative FBG sensing functionality, based on integrated photonics. The platform is a miniature, out-of-the-box system platform supporting optical chipsets for a wide range of applications and environments. The basic GTR device is a single channel FBG interrogator that features 1pm precision, highspeed sampling and easy integration to your applications.
Benefits
Small size, low weight, and low power consumption
Available for OEM integration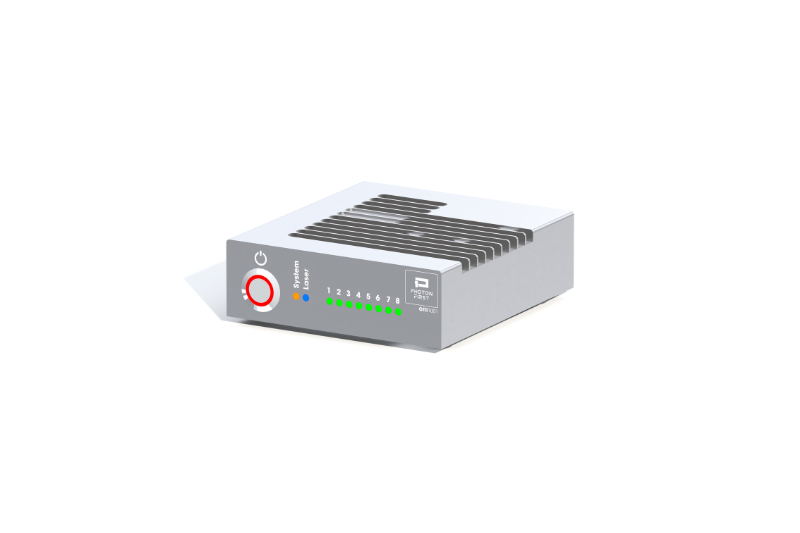 Special features
Small, reliable, and high performance
1 optical channel, 8 FBG sensors
19,23 kHz sampling rate
SGTR
multichannel FBG interrogator
The SGTR demonstrates great versatility, providing fast channel multiplexing, high resolution sensing and high sampling speeds per channel. With its unique set of features, its reduced size, weight, and power specifications, the SGTR provides an excellent FBG interrogator solution.
Benefits
Suitable for sensing applications in all markets

Small size, low weight, and low power consumption

Compliant to PhotonFirst modular technology platform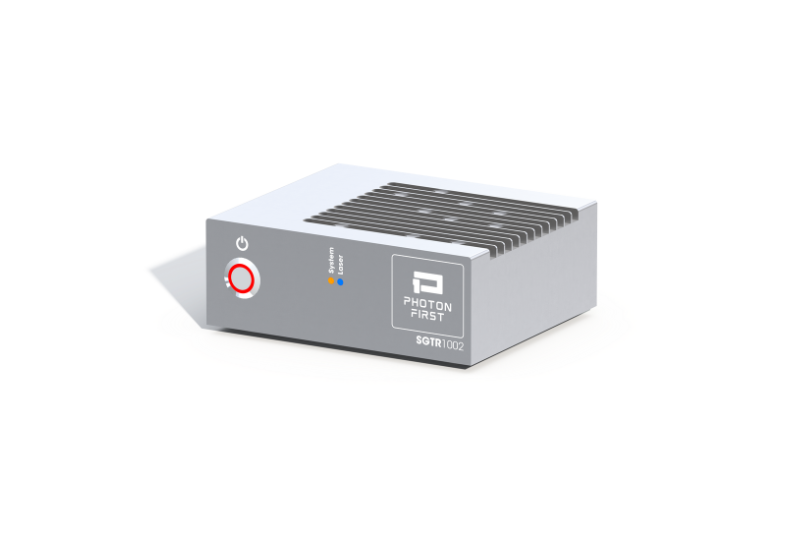 Special features
8 optical channels

Scan rate over all channels 30 Hz, maximum sampling frequency (one channel) 19,23 kHz
MIP3
Multichannel FBG Interrogator for ultra-high stability measurements
The MIP3 is a high-performance interrogator for Fiber Bragg Grating (FBG) sensors offering ultra-high stability. It provides fast channel multiplexing and high sampling speed per channel, making it ideal for a variety of sensing applications. The MIP3 automatically converts
measurement data into peak wavelengths, which can be directly transferred to the relevant measurand data by the user.
Benefits
Suitable for a variety of FBG based sensing applications

Ultra-high wavelength reproducibility and accuracy enable precise measurements and asset monitoring over a long period of time.

Enabling remote condition monitoring of advanced assets with real-time data logging.

Next generation smart sensing technology based on a Photonic Integrated Circuit (PIC)
Special features
High stability with < 4 pm wavelength reproducibility
Up to 7 channels with 8 FBG sensors each
Scan rate over all channels 100 Hz, maximum sampling frequency (one channel) 19,23 kHz
High wavelength resolution of < 1pm/bit (typical 0,275 pm/bit)
Measurement data transferred to peak wavelength values by onboard processing
Ethernet (TCP) data interface