Interrogator Systems
PhotonFirst has a broad range of interrogation platforms and is more than happy to consult which one is best suited for you. Please find below the main platforms that are currently used by our customers.
PhotonFirst GTR platform
State-of-the-art basic FBG interrogator for strain sensing, the World's First ASPIC based FBG interrogator module. PhotonFirst has developed the next generation Fibre Bragg Grating (FBG) metrology system based on integrated photonics technology. This interrogator features specifically designed integrated photonics functionality (patented technology) that forms the basis for all GTR series with the standard specifications as mentioned. Based on this platform different variations and chipsets are available for different measurement capabilities and application requirements. In addition a multiplexing feature is available in combination with these different measurement capabilities.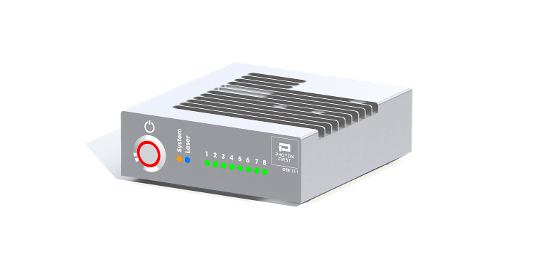 PhotonFirst SGTR platform
Desktop multichannel FBG interrogator for channel multiplexed strain and temperature sensing.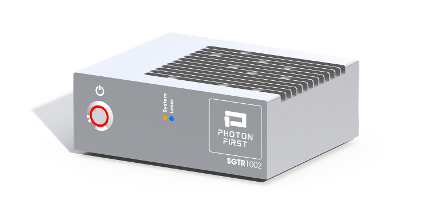 PhotonFirst AGTR platform
For aerospace applications, PhotonFirst has developed a dedicated integrated photonics based multichannel FBG interrogator. This full solid state AGTR platform demonstrates great versatility, providing channel multiplexing with 8 sensors per fiber, high resolution sensing, high sampling speeds per channel and programmable multiplexing profiles. With its small dimensions, its low weight and low power consumption, the AGTR platform is by far the smallest footprint multi-channel FBG interrogator currently available and particular suitable for aerospace applications.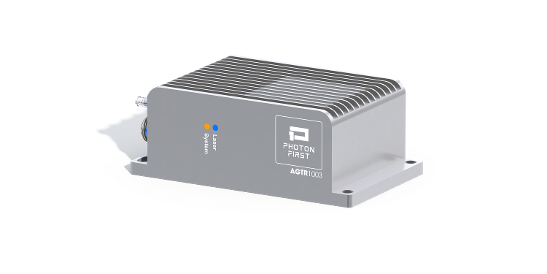 PhotonFirst is more than happy to consult which one is best suited for you. Please contact us below!